Lyndsey Ellis is a writer, editor, teaching artist, communications professional, and founder of Show-Me Stories, LLC. She's passionate about exploring intergenerational struggles and resiliency in the Midwest.
Her debut novel, Bone Broth (Hidden Timber Books, 2021) was a 2022 Friends of American Writers Literature Award winner and selected as a first-year read at Maryville University in St. Louis for two consecutive school years: 2022-2023 and 2023-2024.
Ellis earned her BA in English from the University of Missouri-Columbia and MFA in Writing from California College of the Arts in San Francisco. She was a recipient of San Francisco Foundation's Joseph Henry Jackson Literary Award and the Barbara Deming Memorial Fund for her fiction.
A
VONA and Squaw Valley Writers alumna, Ellis has had residencies at Vermont Studio Center, Paul Artspace and Writers' Colony at Dairy Hollow, and she was awarded a fiction fellowship from Kimbilio.
Her writing appears in Kweli Journal, Catapult, Joyland
, Shondaland,
Electric Literature,
and
Black in the Middle: An Anthology of the Black Midwest, among others. Her short story, "American Haint", was a 2021 finalist for the Midwest Review's Great Midwest Writing Contest.
Ellis is a prose editor at great weather for MEDIA. and The Account: A Journal of Poetry, Prose & Thought. She often teaches writing-related classes and enjoys walking with her dog, Titus. See CV here for more details.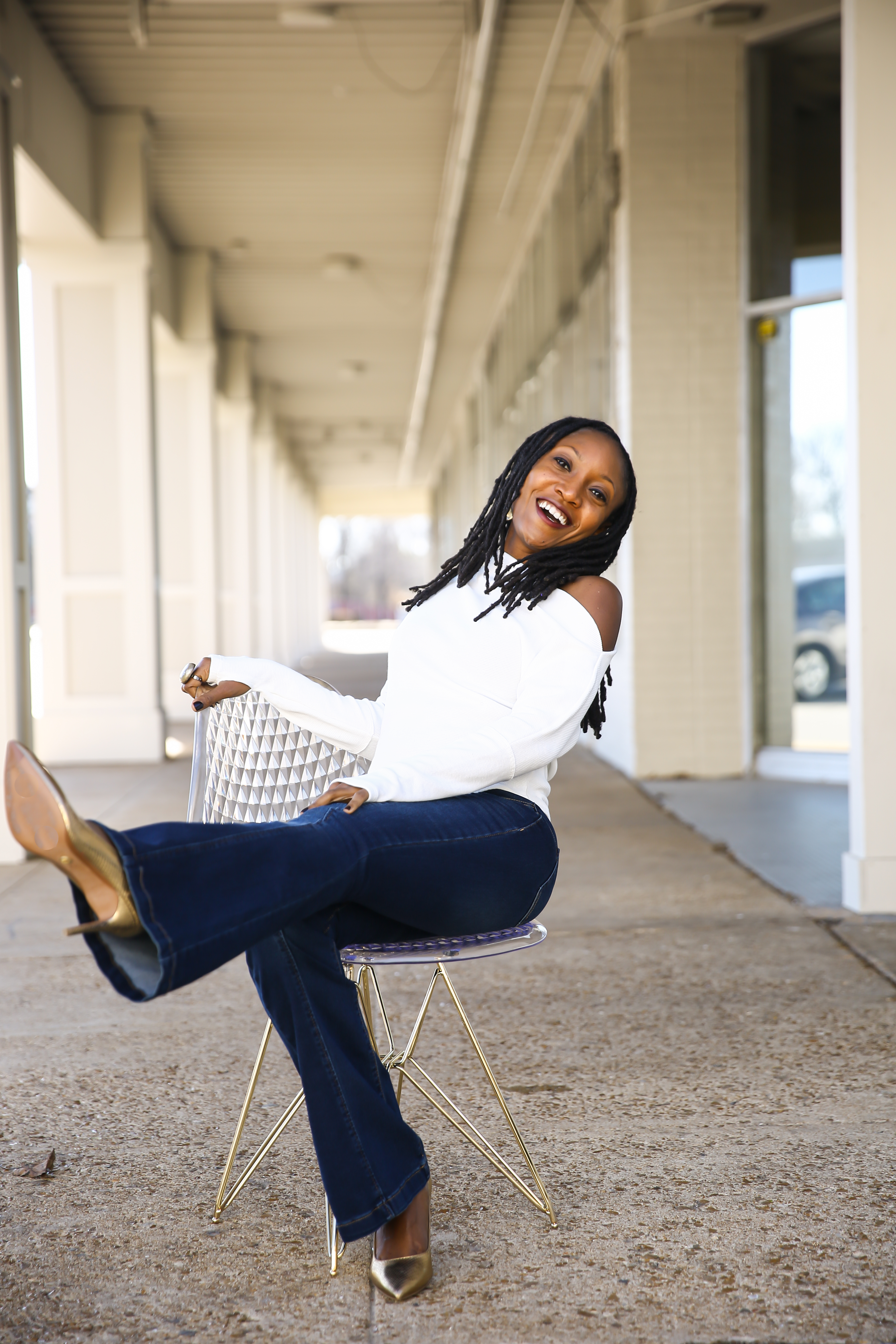 Photo Credit: AG Photography